Episodes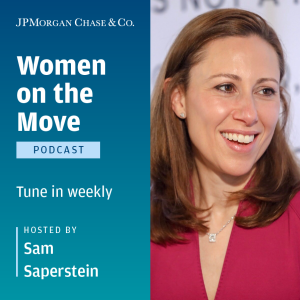 Thursday Aug 10, 2023
Thursday Aug 10, 2023
In this exciting new episode of the Women on the Move Podcast, hosted by Sam Saperstein, listeners are introduced to the new "Founder's Feature" segment. This biweekly addition showcases founders who participated in the Techstars Founder Catalyst program. These inspiring short episodes shed light on entrepreneurs refining their business models, perfecting their pitches, and building networks to take their ventures to the next level.
The spotlight of this episode falls on Marnee Goodroad, the founder of ReBLDing, a company dedicated to supporting homeowners, contractors, and insurance companies working to rebuild homes after catastrophic events. Marnee aims to streamline the process of restoration and repairs, benefiting all parties involved and addressing the challenges faced by the industry. She describes her ambitions to help as many people as possible, making the rebuilding process easier and more transparent for homeowners and contractors alike.
Throughout the conversation, Marnee discusses the challenges she has encountered as a small business owner and the importance of perseverance. She also expresses gratitude for the Techstars Founder Catalyst program, which empowered her and provided invaluable mentorship, helping her secure a place in the Global Insurance Accelerator.
To learn more about ReBLDing and its innovative approach to rebuilding communities after disasters, visit reblding.com.
Disclaimer: The speakers' opinions belong to them and may differ from opinions of JP Morgan Chase & Co. and its affiliates. Views presented on this podcast are those of the speakers; they are as of August 10th, 2023 and they may not materialize.
Full transcript here