Episodes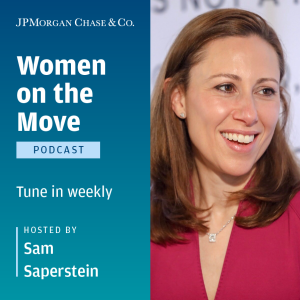 Thursday Aug 24, 2023
Thursday Aug 24, 2023
In this Founder's Feature, Women on the Move host Sam Saperstein interviews Jennie Nwokoye, founder of Clafiya, a company with a mission to increase access to primary healthcare for communities in Nigeria and beyond. Jenny shares her journey as an entrepreneur and how her personal experiences motivated her to create a community-based approach to healthcare in Africa.
Jenny reflects on her own upbringing, moving from the United States to Nigeria and experiencing the challenges of accessing healthcare firsthand. She explains how her father's entrepreneurial spirit inspired her to become an entrepreneur, emphasizing the resilience and persistence required to succeed in this field.
She also shares how through the Techstars Founder Catalyst program, she learned to refine her storytelling skills, leading to success in raising funds for Clafiya. She shares valuable tips for other entrepreneurs, focusing on maintaining good health and well-being, leveraging storytelling to connect with investors, and not hesitating to seek help and support from their network.
Her passion for her mission shines through, and our listeners are encouraged to visit clafiya.com to learn more about the company's impactful work.
Disclaimer: The speakers' opinions belong to them and may differ from opinions of J.P. Morgan Chase & Co and its affiliates. Views presented on this podcast are those of the speakers; they are as of August 24th, 2023 and they may not materialize.
Full transcript here